The focus is exclusively on you
Knowing your vehicle is always up to your highest standards for as long as you own it - that's the driving force behind Service by Volvo. Whether they're our expertly trained technicians, our field-tested repair methods, or Genuine Parts, we'll help you get the most out of your Volvo - whenever you bring it in for service or maintenance. That's because we focus on our promises to service your car and simplify your life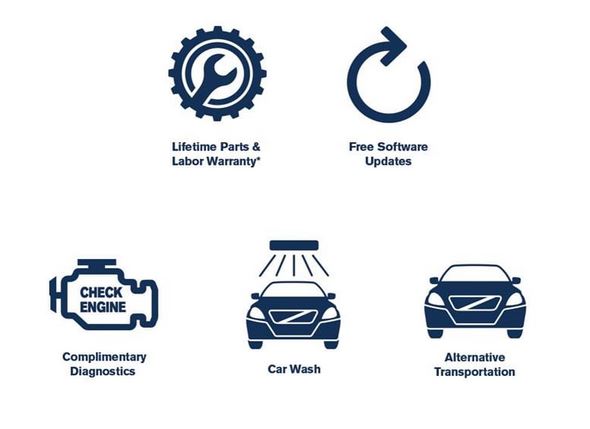 Making life less complicated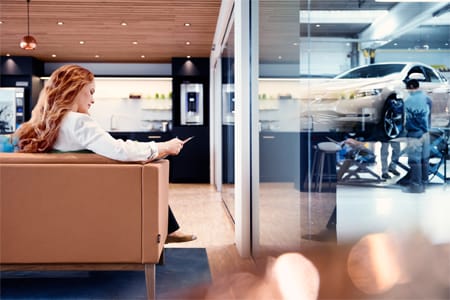 Our Promise
We help you take care of everything - from complimentary diagnostics to free software updates.
Learn More About Services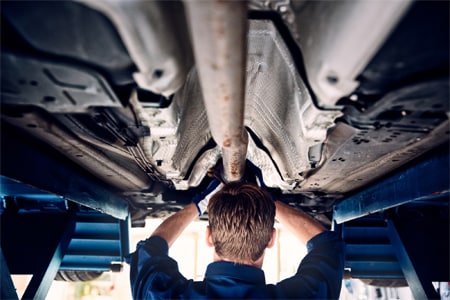 Schedule Service
We'll make sure your Volvo continues to perform like a Volvo with regularly scheduled maintenance by your authorized dealer.
Make an Appointment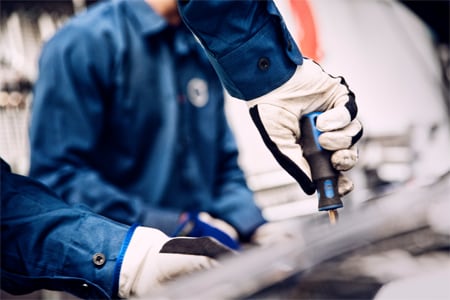 Genuine Parts
Every Volvo Genuine Part is crafted to ensure you spend more time driving your car and less time servicing it.
Find Genuine Parts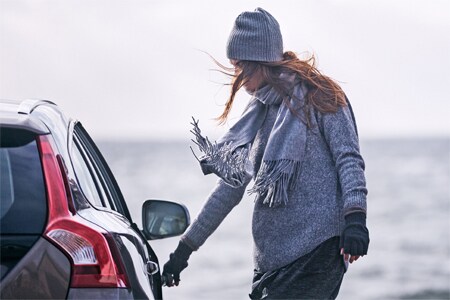 Assurance Plans
Browse our wide range of protection plans, all designed  to give you added peace of mind - and help you get the most out of your Volvo experience.
See Assurance Plans
Come See What the Sesi Volvo Service Team Can Do for You
Are you ready to see what our certified Volvo service technicians can do for you and your vehicle? Contact our team today with any questions you may have. Or, complete our user-friendly and secure contact form today to request an appointment with our full-service automotive experts. Are you a DIY Volvo owner? Visit our knowledgeable parts department and see the difference that comes from purchasing a genuine Volvo part.
Keep Your Vehicle's Performance High with Volvo Service
There's nothing better than having a reliable vehicle, especially in Michigan. If you live in Ypsilanti, Brighton, Hamburg, or Jackson MI, you know that the conditions can be tough, and if you can drive a new Volvo S60, S90, V60, V90, XC40, XC60, XC90 to 100,000-, 200,000, or even 300,000-mile marks, that's a big source of comfort. Or, maybe you figure your car will be passed on to another owner that's close to you one day. No matter what, you want a vehicle that lasts.
So, what's the best course of action to achieve that goal? You can start by following the recommended
car service and maintenance
schedule from the manufacturer itself. Leaving your vehicle in the hands of the specialists at
Sesi Volvo Service Department
can take care of routine check-ups, diagnostics, and many different repair needs.
That includes:
Tire rotations
brake repairs
oil changes
multi-point inspections
To schedule an appointment with us, submit a form online, or give the Sesi Volvo service department a call at (888) 429-0916. We're happy to work with you, and keep you and your vehicle on the road safely and confidently for a long time to come.
Our Volvo service center is located at 3990 Jackson Avenue in Ann Arbor, Michigan.